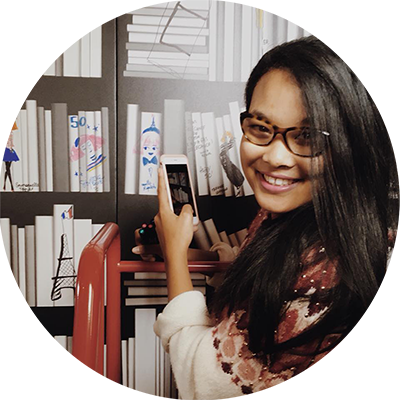 I'm Maelle, a thirty yo illustrator & AD based in Paris, France.
I graduated from the
ECV
in 2013,
and I've been working as a graphic designer and illustrator since.
Most of the time, I like to eat and smile a lot.
My favorite materials to draw with are my tablet,  color pencils and ink markers.
"If we had to pick one adjective to describe Maëlle Rajoelisolo's art,
it would be happy-making."
Gina Mei -
Hellogiggles
The Hoxton (hotels)
Universal Music
As You Like magazine (now OhMyMag)
SisterMAG
Paulette Magazine
Madmoizelle.com
Dior
365c
Le Bon marché
Marionnaud
Boohoo.com
Monnier Frères
Undiz
Atelier Charlotte Auzou
Les Poupées Russes
Noirnoisette
For any question, commission, inquiries, partnership,
please write me at
maelle@cirquedepapier.fr.
xx